The fastest way to design reliable electronic systems.
With Circuit Mind, AI works to automate circuit board design. The result? Engineers spend up to 90 percent less time on this cumbersome process and more time on innovation.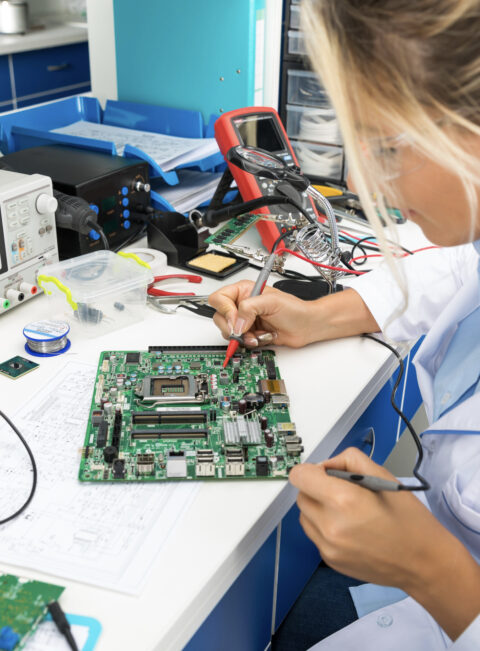 Circuit Mind's intelligent platform enables engineers to design reliable, faultless, circuit boards in hours, by harnessing the power of AI, high performance computing and collaboration.
Sector
Smart Engineering
Founded
2018
First Invested
2019
Headquarters/Location
London
Website
http://circuitmind.io/
Follow
Circuit boards power our current and future world as part of connected devices, autonomous vehicles, augmented reality and more. And yet, designing them remains a long and tedious process. Engineers spend 1.5 billion hours and £40 billion in global expenditure every year designing this complex hardware.
Circuit Mind puts AI to work in automating circuit board design, so that engineers can spend 90 percent less time on this process and put it to use towards other creative solutions. AI-powered software takes in the top-level requirements of any given circuit board, and outputs a complete design ready for manufacturing. 
London-based co-founders Tomide Adesanmi and Dr. Basilio Gentile have combined forces to create one of the most capable founding duos in AI and electrical engineering and mastered all the steps to solve this challenge. We're proud to support them on this journey. 
The founding team