Pioneers of human
augmentation and robotics.
Factory workers make the world go round, and in that sense, they're a special kind of behind-the-scenes superhero. So why not give superheroes their rightful superpowers?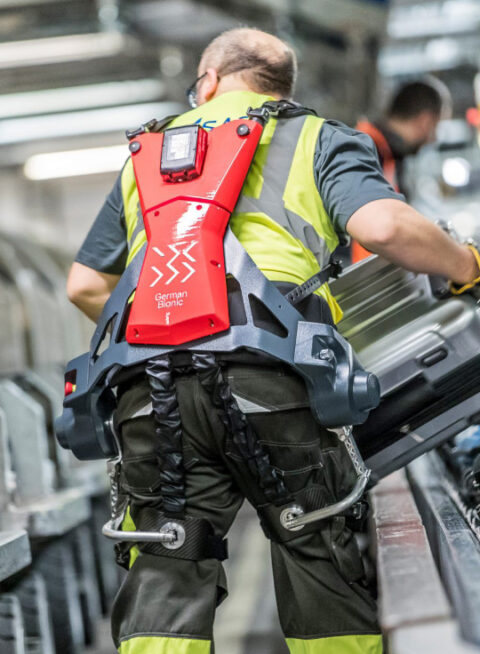 German Bionic Systems is the first German exoskeleton manufacturer for industrial use. Located in Augsburg and Berlin, it develops and produces next-generation industrial exoskeleton devices to empower human-machine interaction.
Founded by a robotics engineer and a serial entrepreneur with two previously successful exits, German Bionic is bringing the benefits of robotics to workers in logistics and assembly. Heavy lifters no longer feel the weight (literally) of back problems and repeated strain. The introduction of human-worn exoskeletons and other industrial wearables signals a major turning point in human physical potential – and it also brings tangible, time-saving benefits to factory managers. 
Our industrial client network and German Bionic's offering are a match manufactured in smart-factory heaven. The company's bright future is just beginning; within the first years of launch, German Bionic has won numerous prestigious awards and catapulted into the public eye as a European leader in industrial robotics. 
The founding team